WW Livestock Systems are built to last and take the work out of working cattle.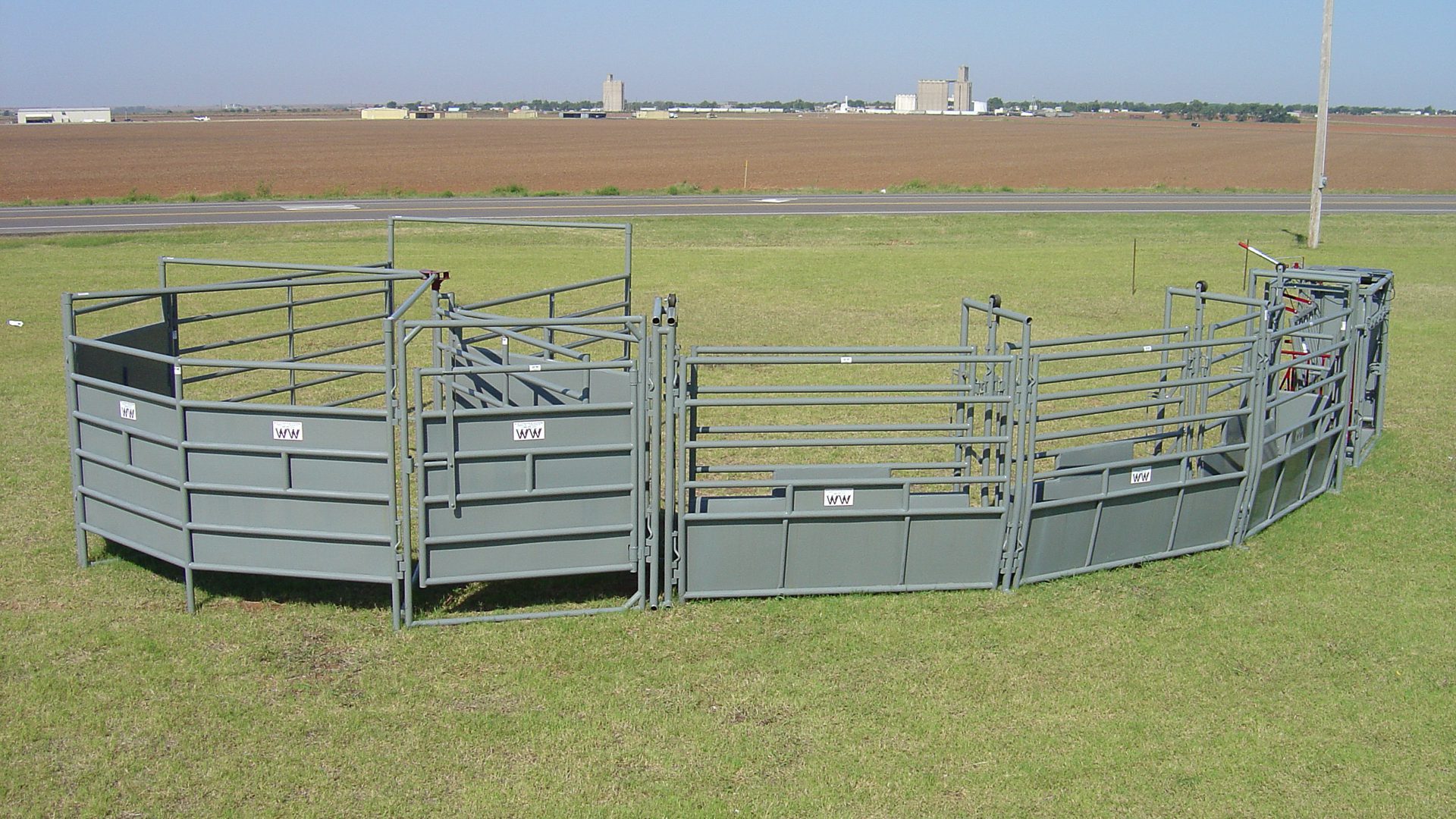 Get a customizable system with many options available to meet your needs.
Features:
6′ tall with 6 horizontal rails
2″ x 14-gauge tubing
Available open, half sheet, full sheet or tough and lightweight Bull Sheet
Panels easily and quickly pin together – no noisy chains to distract livestock!
Spring-loaded latch – easy forward swing, but no swinging back
WW New Generation full-sheeted sweep tubs offer safety and efficiency without expensive catwalks.
Full-sheeted sweep tub and V-trap
Sheet metal 5′ high
Half-sheeted sweep gate swings easily with minimal effort
Spring-loaded gate for easy forward movement but no swinging back for added safety
Optional Eliminator Gate offers no-hassle movement of cattle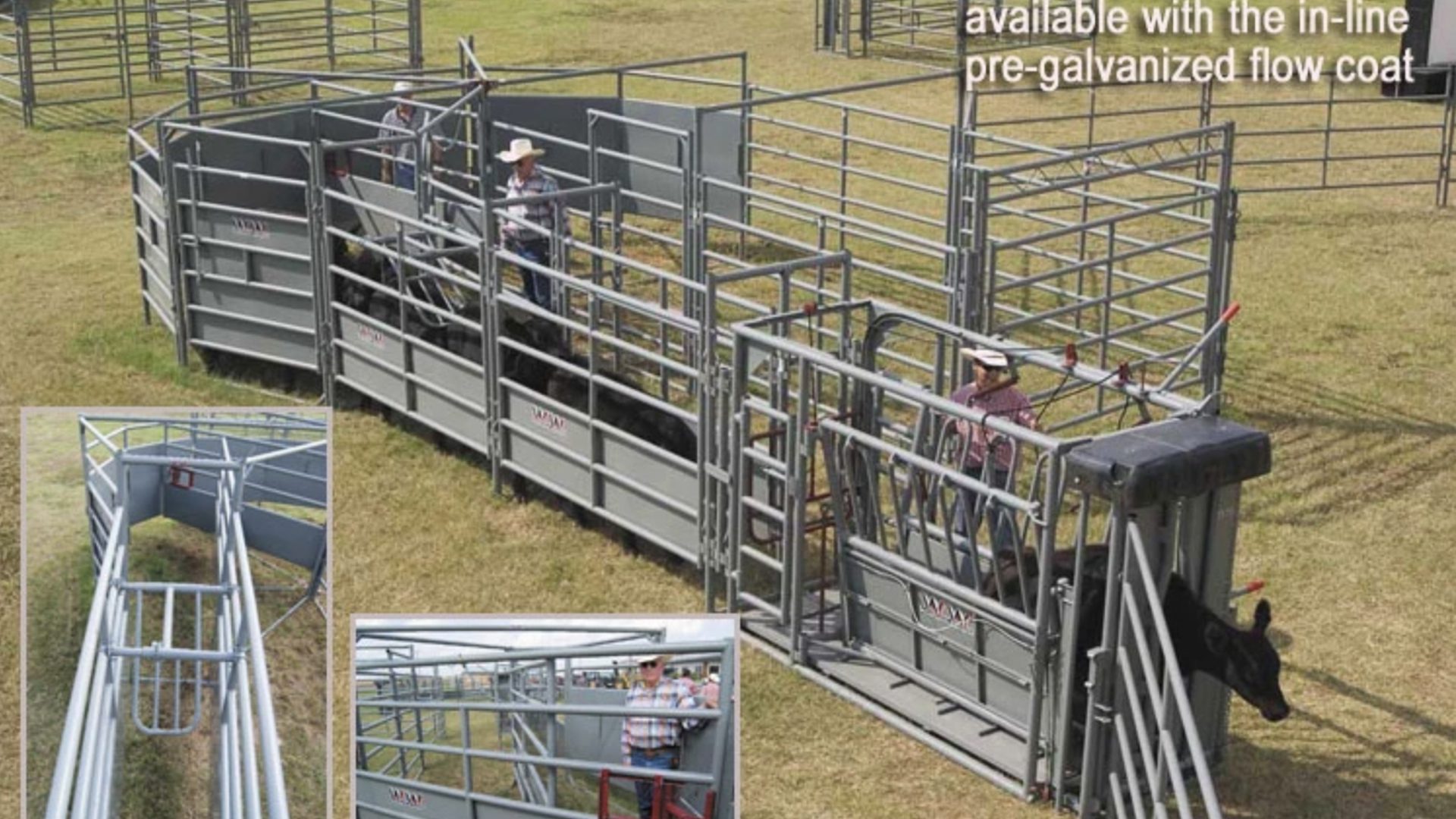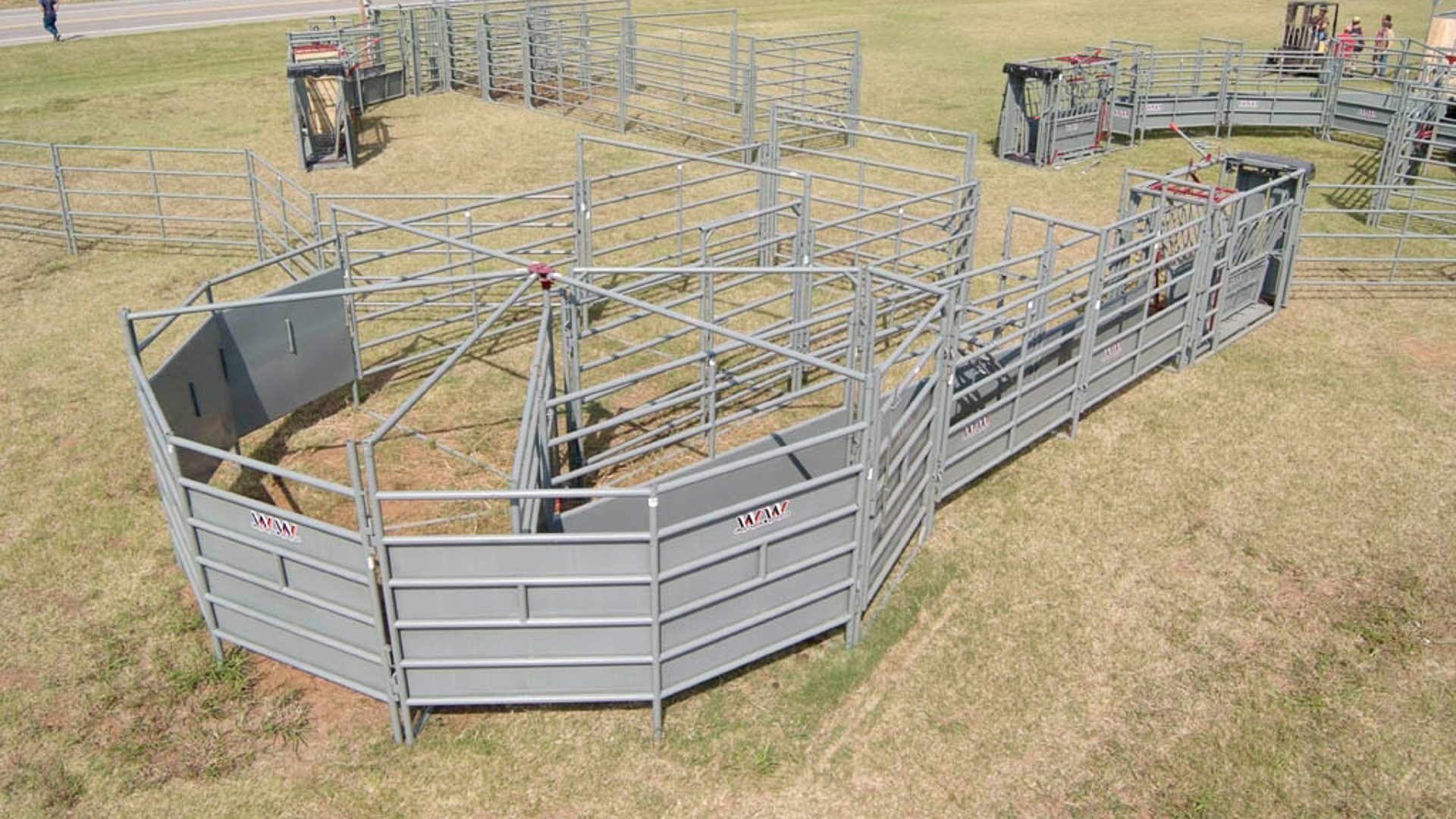 The New Generation 270 Sweep System has all the same features as the 210 Sweep System, but with a 180-degree tub.
Add optional features like the Eliminator Gate, for peak efficiency, and the "V" trap with a 60" Gate-in-Frame for easy sorting or loadout to either system. WW Sweep Systems take the work out of working cattle.
These customizable systems meet your sorting, holding and pen size requirements. The domino gate-crowding concept eliminates corners and provides safety for crowding livestock into the chute.
Features:
Two options: 310 (10 feet wide) or 312 (12 feet wide)
2″ x 14-gauge high tensile steel tubing
50,000 p.s.i. yield strength
Gate frames with 2″ standard pipe hinges
Gates with spring-loaded plunger latches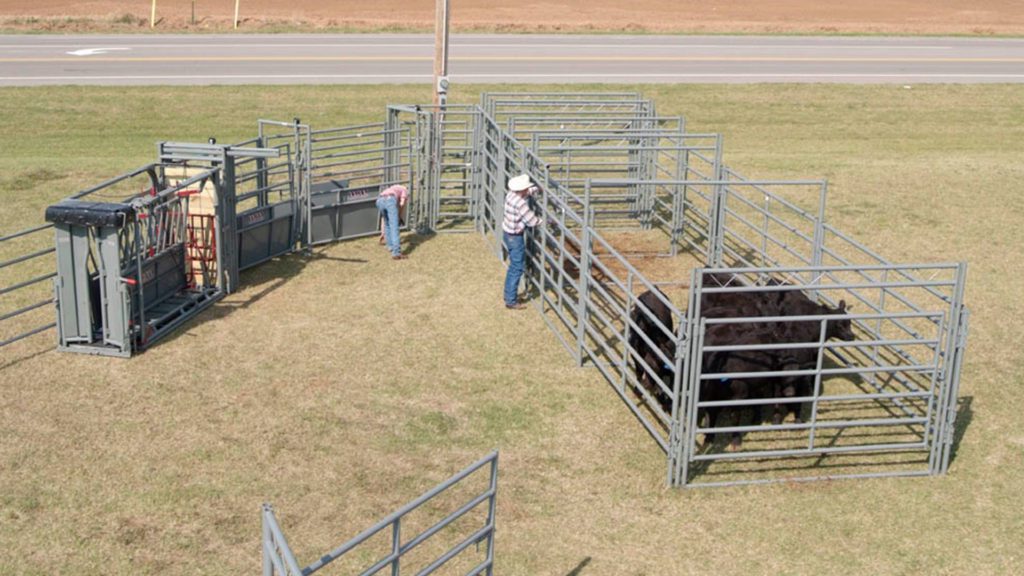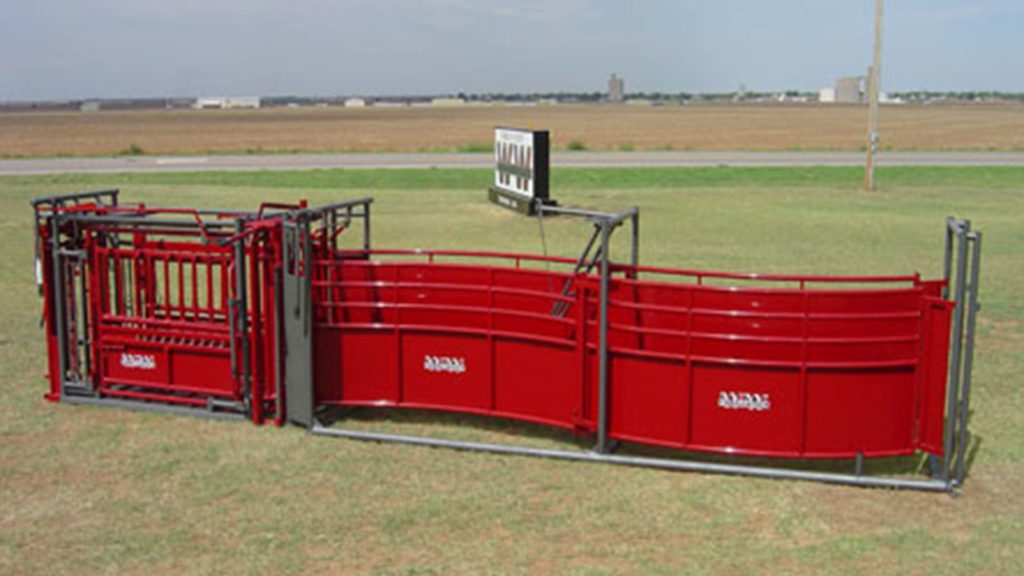 This user-friendly system lets you adjust settings in a parallel fashion with both sides moving in with equal pressure. All alleys come with a catwalk. Ask about hydraulic and backup stops and other options. The Stampede "S" Alley is designed for safety and efficiency, making processing cattle enjoyable!
20′ or 30′ lengths
Open or full-sheeted
Right or left-hand controls at the front of the system
Four settings ranging from 16″ to 31″ in width
Choose between 2 or 3 straight and/or curved sections. Curved alleys encourage the natural forward movement of cattle.
Options:
2-section curved
3-section curved
2-section straight
3-section straight
Other features:
Tapered sides adjust from 12″ to 24″ at ground level and from 20″ to 34″ at the top.
Connecting pins on the end of each unit to receive doors and/or WW panels.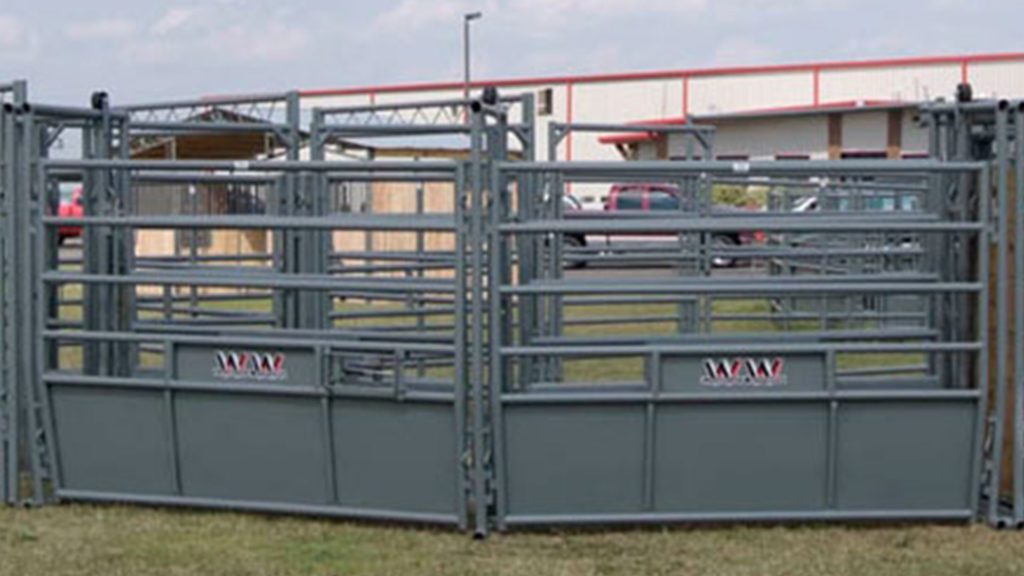 Contact Tri-L to place an order or if you need more info on WW Livestock Systems.