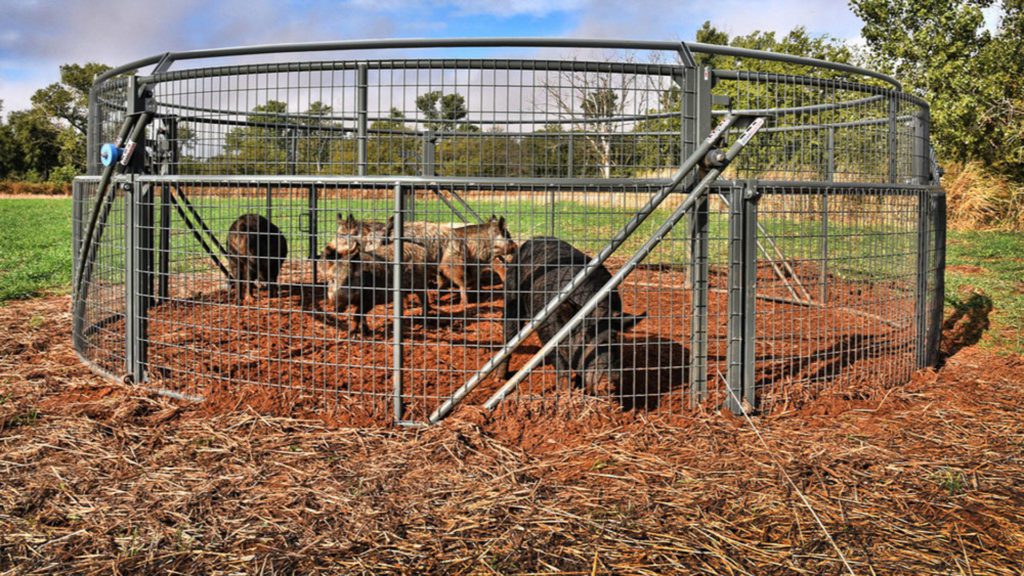 Features:
BoarBuster™ can be observed and dropped remotely from anywhere with Internet service. Because it's a mobile system, you can take the trap to the hogs and easily set it up within 30 minutes. It also has an integrated load-out door to easily remove hogs from the trap.
Receive hog motion alerts sent directly to your phone.
View the video from your trap on your phone or computer.
Cellular access is available on both AT&T and Verizon networks.
Deploy your trap with just one button from your smartphone.
See in the dark with a specially designed low light camera system.
A suspended trap allows hogs to enter from any direction.